My IPTV Player is an outstanding media player that supports EPG to your IPTV. The application can run on Windows Phone, Windows 10, and Xbox One. You can choose the M3U playlist and will be good to go. These can be accessed from storage or remote. It's very easy to setup Iptv on Microsoft Devices.
For your assistance, we have provided you with a link to download the application.
How to add Iptv on Microsoft Devices using MyPlayer Iptv?
Step 1: You can download the application from any official play store. Be it the Microsoft Store, Xbox Live, or Windows phone store. Easily search for the application name.
Step 2: After you have successfully downloaded the application. Run it on the device.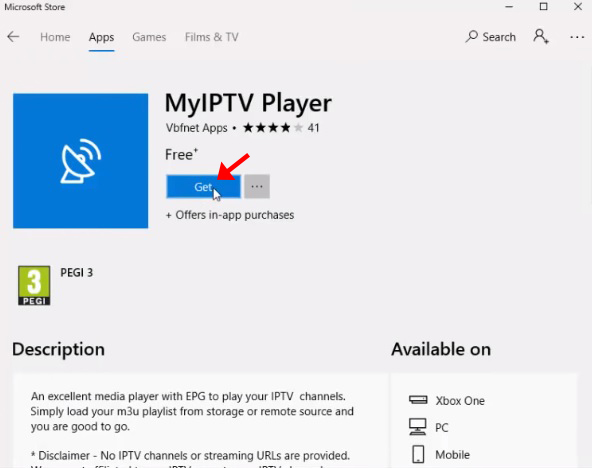 Step 2: You will see an option of "Settings". Select it and on the next window. Look for "Add new playlist and EPG source". Where you will be taken to the next prompt.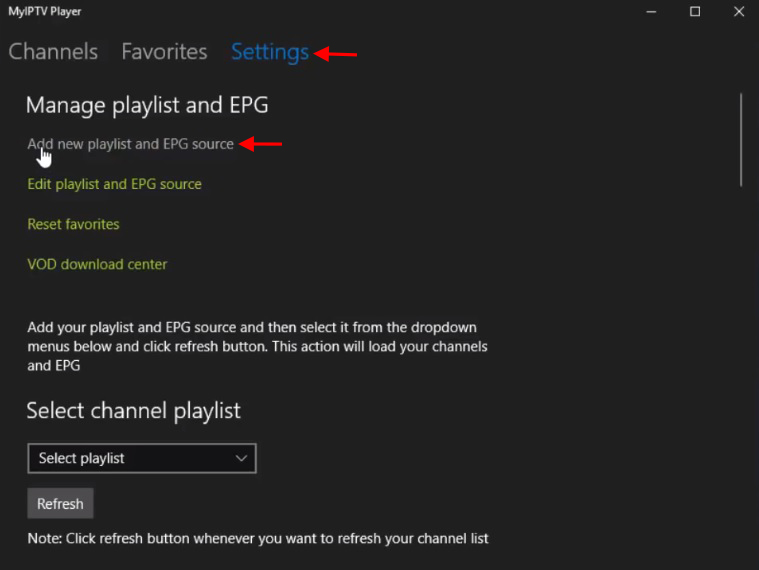 Step 3: You will be able to see the option of "Remote Channel List ". Click on it for further options. In the first field, enter any name you want for the playlist. Whereas , fill the second field with "M3U playlist URL" . Now you have to click on "Add remote list". Which will help you proceed to the next section.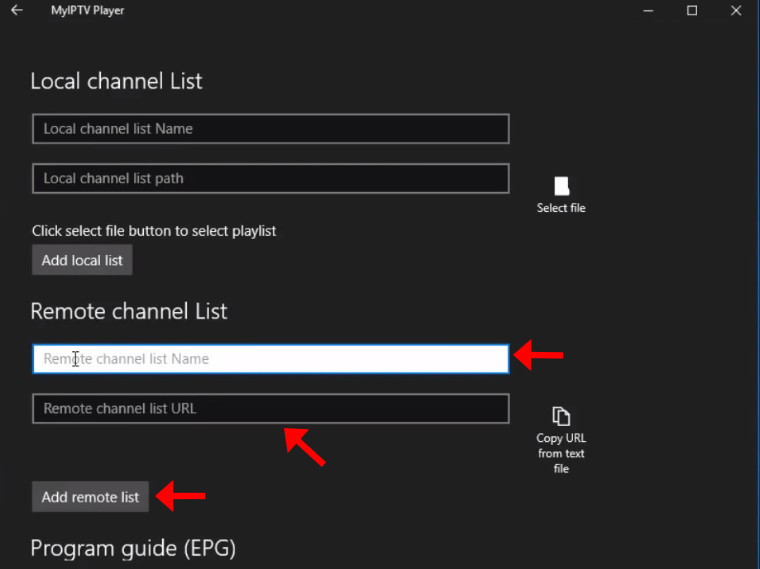 Step 4: Head back to the main settings section once again. Select the channel playlist section. You must see your newly added playlist there. Now simply click on the option of "Reference"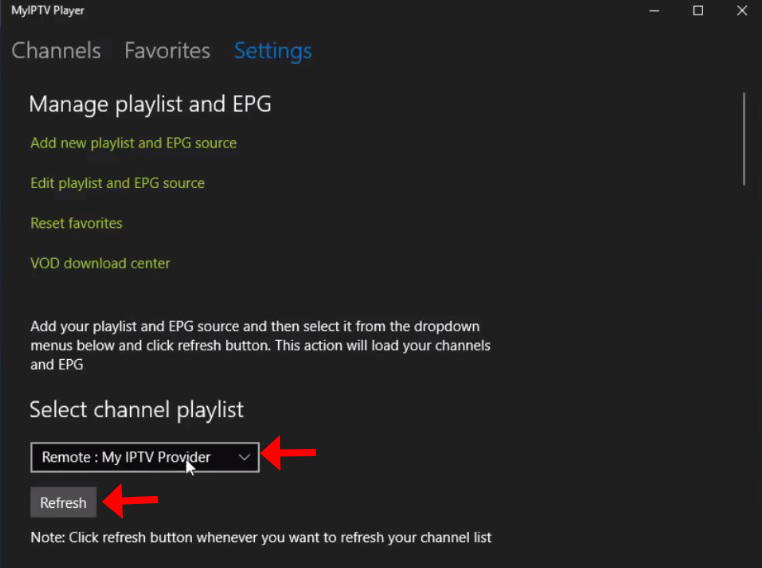 Step 5: In order to watch the channels you just added. Click on the tab of "Channels". Just in seconds, Now you are all set to watch your favourite channels on the MyIPTV Player app.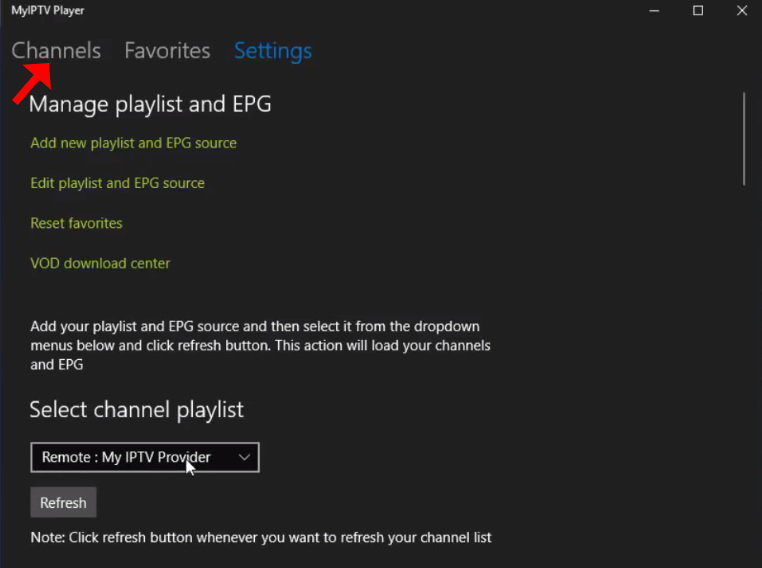 MyIPTV Player App features
The application has support for HTTP Live streaming (HLS) and MPEG TS
Automatic grouping of the channels , based on smart channel data e.g all sports channel in the same lane , news , entertainment
Recording option while it is restricted to only channels that approve of it. EPG support
More than one support for channel playlist
You can download video on demand (VOD)
PIN protection for your multie media. Which helps in filtering and parental lock.
Also the option to add manually channels in the settings.
Windows 10 media player streaming support
Note: Our comment section is always open for feedback or suggestion. As we believe in improving ourselves all the time. Thanks in advance for your consideration.