The long list of channels available on the VLC media player is fun to watch. And mostly all of them have multiple audio channels. For say, all the nordic channels have multiple audio languages. Giving you the liberty to choose from any language from the list. Which makes this player an option for people all around the globe. It's very easy to Channel's Audio on VLC.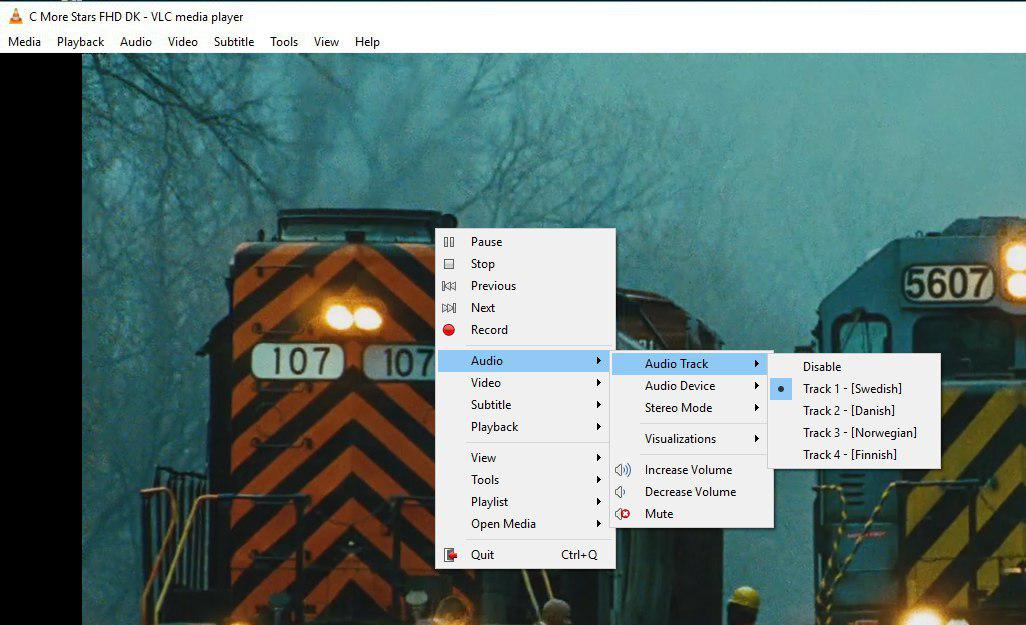 How to change Channel's Audio on VLC
The process is quite simple to understand and easy to do. If you wish to change the audio channel, follow these steps.
Step 1: Run the application of the VLC media player.
Step 2: After it successfully runs. Press the right-clicks on anywhere in the playback area of the player.
Step 3: You will see a small prompt window pop up. Scroll to Audio. In the further options, you need to click on Audio track. We have also provided a snapshot of the details.
Step 4: Now you will see an option for all the supported channels. Now consume your favorite media in your desired language. Thus, your experience can be increased.
This is a simple-to-follow tutorial, that can be useful for you. Even so, if there was anything you could not understand. Or want us to improve we are open to suggestions. All your remarks are appreciated. Thanks in advance.