Some of the reasons for its popularity are that is free to use, available on most if not all operating systems. It is a product of the VideoLAN project. Making it portable, open-source, and many other reasons for its fame. VLC player is available on the widest of platforms. For say, Android, iOS, Tizen, Windows mobile, and desktops. Today, we will show you how to record Live programs freely on the VLC. Here is the easy guide to Record Iptv on VLC.
How to record iptv on VLC?
Step 1: To capture and record your favorite multi-media. You can click on the menu of Media. Where you will see an option of Convert/Save. The file will be recorded for your desktop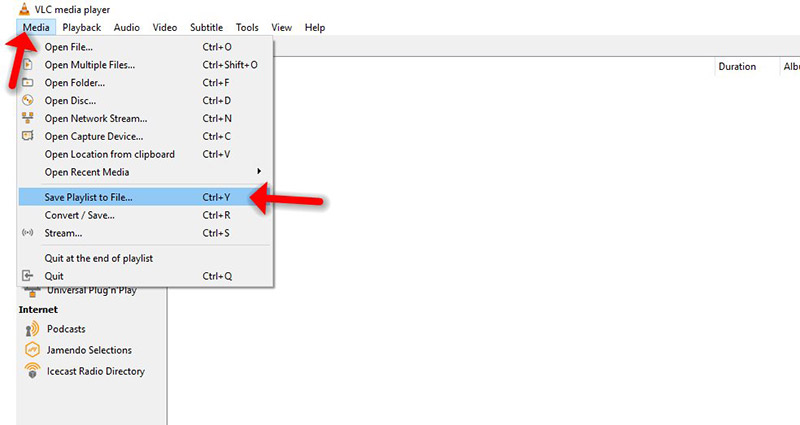 Step 2: You will see an option of the Capture device. Click on the tab and in the following window. Select Desktop in the box of Capture media. This will capture media on the desktop.
Note: The VLC player comes equipped with standard settings. Which is one frame per second. We advise you to increase the frame rate. So the multi-media you are recording plays smoothly. When you are happy with the result you want to achieve. Simply click the Convert/Save button. Which will save everything and you will be good to go.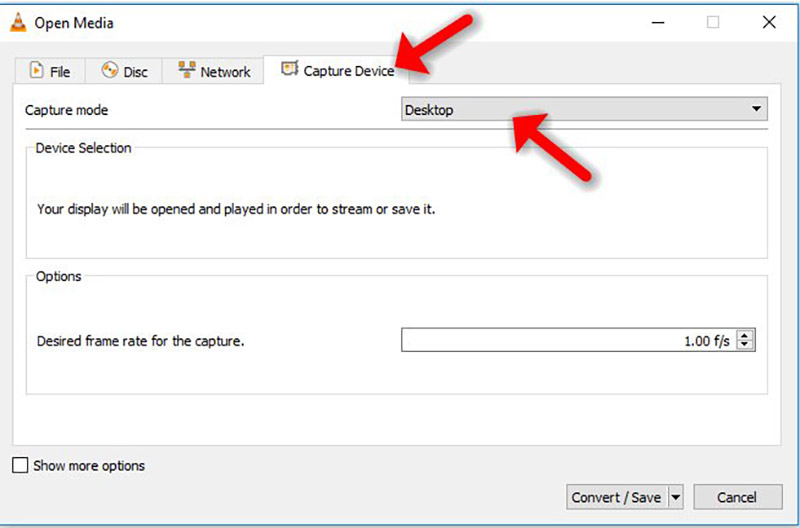 Step 3:All the media you are recording needs a storage place. To select where it all gets stored and set a destination folder. Click on the Desination section. You can also have a preview of what is and where it is recording. Enable the output checkbox, this helps you in recording the right media.
You can also change the resolution and codec of the recording. Because you have limited storage and codecs make it playable on a large number of players.
For a bit of editing, you can choose a color profile. This allows you to have enhance colors for the recording.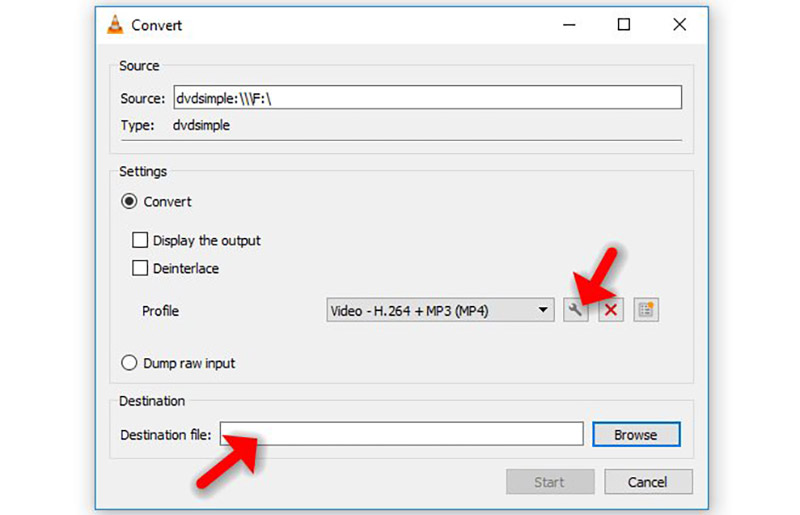 Step 4: You can change the resolution of your media by going to the video codec tab. Where you will see a resolution section too. Type in for say 0.5. This enables half of your screen's resolution to be set on a scale.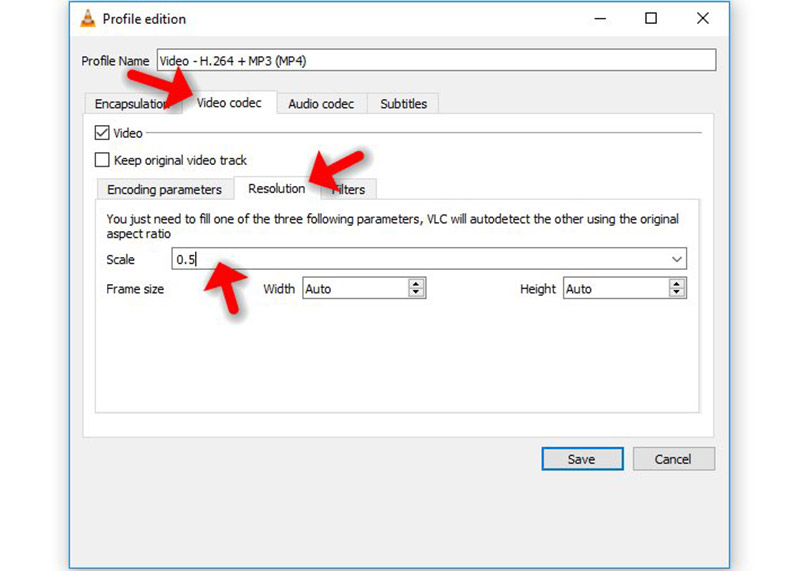 Step 5: After you are down with options and have the result you want. Click on the Save button to finalize everything. 
Recording Process
Whenever you are recording anything, VLC gives the message of streaming. Ensuring that that data is being saved on the destination folder. You can use your desktop freely while this happens.
After you have your results in a file format. You can edit, send, play or upload this file anywhere. Enjoy